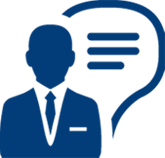 History
'Ace Rooms Ltd' was born in 2006. The management team who have extensive experience of trading online and software development, found a niche in the Hotel market, so Ace Rooms was formed to satisfy the demand from the travel trade. We spent two years developing the initial version of a user friendly & fully interactive online hotel booking system (HBS), but it has not stopped there.
Present
With the strengths of a dedicated in-house development team and Microsoft .Net technology we are able to continuously identify requirements throughout all areas of the travel sector and apply solutions at an enviable pace. Our objective is not just to think of improving services, but also to offer real, everyday solutions.

The developers are now continuously adding new features in order to increase its offerings and efficiency, giving you the required support in this challenging business climate.

As consumers are ever more impatient, the HBS will enable you to have real time access to the best available hotel information in the fastest time. You can search, book and manage hotel reservations instantly, giving you a competitive advantage and the ability to stay ahead of the market. Furthermore, the HBS engine can be plugged into any website allowing consumers to book directly, whilst maintaining your agencies website environment and name throughout the booking process.
Future
Our Promise to all Agents that Acerooms is a journey and not a destination.

We will continuously endeavour to add countries, cities and hotels wherever they are.

We will get that availability in your required hotel and better that rate for you!

Our Goal is to keep getting better and better.